NVTerra S.A. cooperates with the following bodies:
Swiss Bluetec Bridge

Clean water for BoP clients
The Swiss Bluetc Bridge seeks to accelerate sustainable access to quality drinking water for customers at the base of the social pyramid ("BoP") in developing and emerging countries.
NVTerra was awarded for its project in Ivory Coast aiming at producing and distributing safe drinking water for the village of Addah and its neighbourhood.
Link: www.swissbluetecbridge.ch
FOEN: Federal Office for the Environment

The Federal Office for the Environment FOEN is the federal government's centre of environmental expertise and is part of the Federal Department of the Environment, Transport, Energy and Communication.
NVTerra is currently involved in an applied research project with FOEN, evaluating a new ferric coagulation agent produced in-situ by electrolysis using only iron salt and electricity (Ferilec). Furthermore a small scale wastewater treatment plant NVSani including Ferilec coagulation and biofiltration for a complete treatment of domestic wastewater is being investigated.
Link: FOEN

HES-SO, University of Applied Science, Western Switzerland, Sion – Valais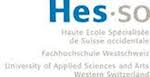 The University of Applied Science Wallis (HES-SO Wallis) is part of the University of Applied Science Western Switzerland.
With a staff of about 50 (professors, scientific and technical assistants), our research team carries out several dozen projects per year and offers a large range of quality services including analyses and consulting.
NVTerra performs water analysis and experiments to optimise the production of Ferilec
Link: HEVS
 EPFL, Ecole Polytechnique Fédérale de Lausanne
EPFL is Europe's most cosmopolitan technical university. It receives students, professors and staff from over 120 nationalities. With both a Swiss and international calling, it is therefore guided by a constant wish to open up; its missions of teaching, research and partnership impact various circles: universities and engineering schools, developing and emerging countries, secondary schools and gymnasiums, industry and economy, political circles and the general public.
NVTerra Collaborates with several laboratories at EPFL for water analysis, water treatment experiments, electrochemical cells optimization and Ferilec characterization
link: EPFL